Handmade Note Card Packs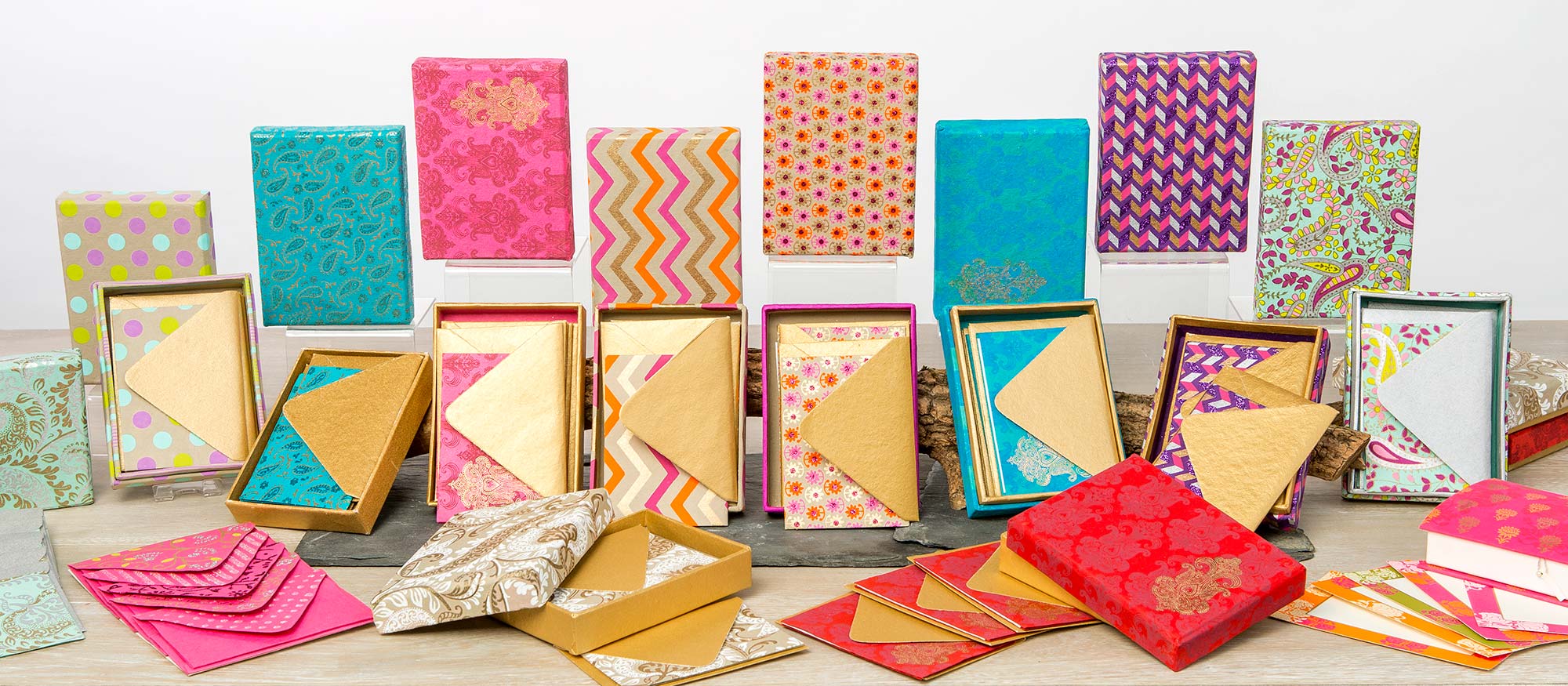 Our notecard sets are a long-standing product line, which has proven to be ever popular, year on year.
Always beautifully designed, and using vibrant colours, our sets are available in two forms. There is the pack of 5, comprised of plain cards and patterned envelopes, perfect for quick notes or invites. The other is a pack of 6, with patterned cards and plain envelopes, which come presented in matching box, making it a great gift item too.
Showing all 15 results