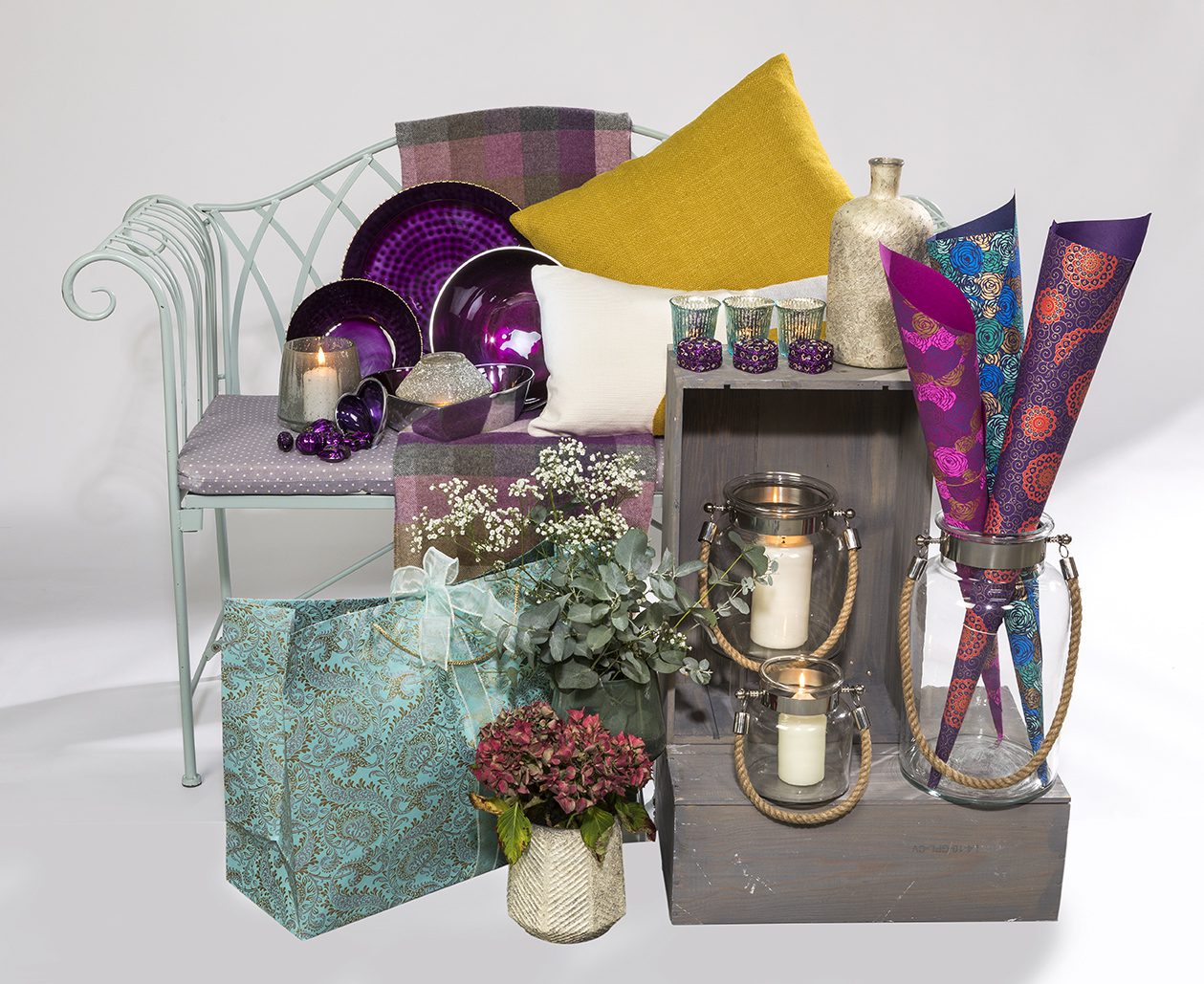 Globe Enterprise was founded by Dipika Shah in 1993 and offers over 25 years of experience in designing, sourcing and producing the finest products, with a strong focus on sustainability and ethical sourcing. We go to great lengths to make sure no raw materials or resources are wasted in the production of our elegant ranges.
Our origins are humble starting from the dining room of a small family home, we have developed into one of the UK's leading wholesale suppliers of sustainably sourced handmade gift packaging products, homewares and small gifts. Our customers will attest to the sensational variety of products we offer but we also have a well-earned reputation, which we have built up over the years, for exemplary customer service and a highly ethical approach to conducting business.
Our handmade wrapping papers and handmade gift packaging product are both expertly crafted and environmentally friendly. We take left over cotton, a by-proudct of India's huge garment industry and recycle it into something beautiful. The artisans making these papers offer the highest levels of precision and accuracy to create the perfect motifs time after time, resulting in paper products that will enhance gifts beyond compare.
In our dazzling Globe Home collections, we are proud to offer recycled aluminium tableware, which helps reduce energy usage in production and helps reduce landfill waste. Our glassware ranges such as tealight holders and hurricane lamps are ethically sourced, and we work closely with our partners to ensure our products are as sustainable as possible.
For us, great design and style goes hand in hand with sustainable and ethical production, it is simply common sense to not waste materials and resources. This is just a small taste of our company, please explore the site for more of our signature styles and designs.
We have a well-established customer base, and we can count some of the most prestigious department stores and museums around the UK as our customers. Our diversity of products appeals to gift shops, florists, galleries, bookshops, visitor centres and interior shops.
Whilst our website displays all of our products, for those that like to see products up close and personally, we would be delighted to meet you at any of the exhibitions in which we participate throughout the year (visit the Trade Shows page for more information). We can also arrange an appointment for you to visit our showroom.
We thank you for visiting our site and hope you enjoy viewing our amazing products!