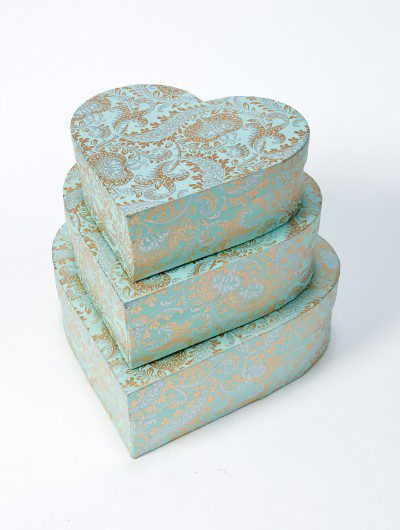 Teal/Gold Splendour Heart Box Nest
Inspiration for this design came from a beautifully hand carved ancient wooden block. Featuring large intertwining paisley motifs with intricate detailing, these heart shaped boxes are excellent packaging for wedding gifts or gifts for that special someone.
One single order consists of 3 box nests.