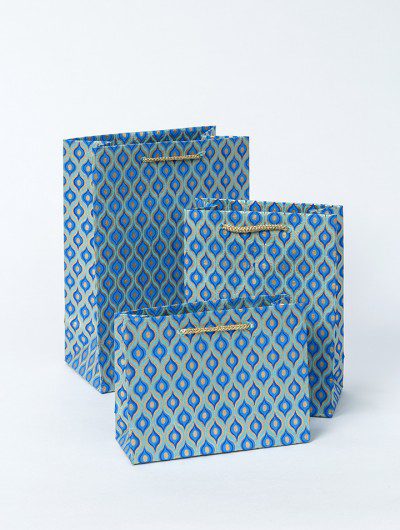 Blue Lotus Eyes Gift Bags
This retro geometric print is carefully coloured to give full effect to the beguiling lotus eyes. Owing to the print's success so far, we have introduced more colours for this design, and they are best sellers.
One single order consists of a pack of 12 in the selected size.