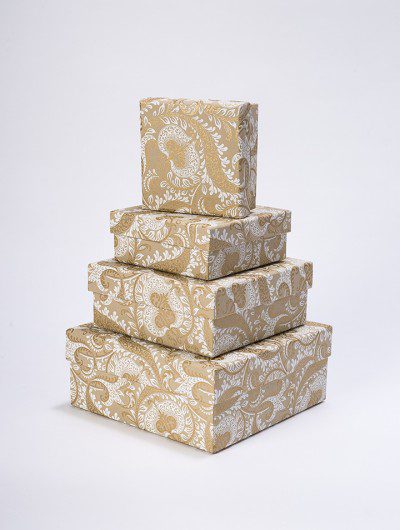 Gold Splendour Gift Box Nest
Inspiration for this design came from a beautifully hand carved ancient wooden block. Featuring large intertwining paisley motifs with intricate detailing, and printed with great precision, it truly lives up to its name of splendour.
One single order consists of 3 box nests, each nest is priced @ £9.25.
Box Dimensions
Small 5″ x 5″ x 2″
Medium 6″ x 6″ x 2.5″
Large 7.5″ x 7.5″ x 3.25″
Extra Large 9.25″ x 9.25″ x 4″