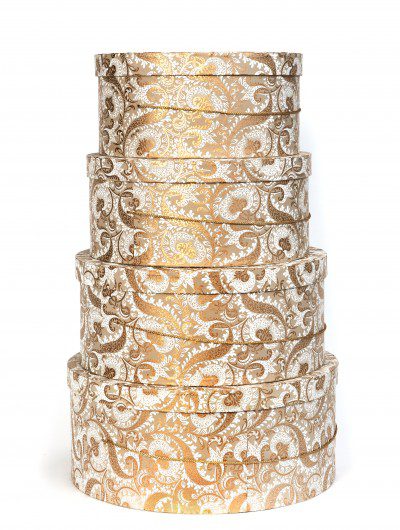 Gold Splendour Hat Box Nest
Inspiration for this design came from a beautifully hand carved ancient wooden block. Featuring large intertwining paisley motifs with intricate detailing, these hat boxes are extremely sturdy. Apart from being excellent packaging for hats they also make beautiful storage boxes.
One single order consists of 3 box nests.
Box Dimensions (N.B. This is diameter by height)
Small 14.75″ x 7″
Medium 16.5″ x 7.25″
Large 18.25″ x 8″
Extra Large 20″ x 8.5″